Nut package¶
The NUT package provides a way to monitor an Uninterruptable Power Supply (UPS) using Network UPS Tools (NUT) on pfSense® software.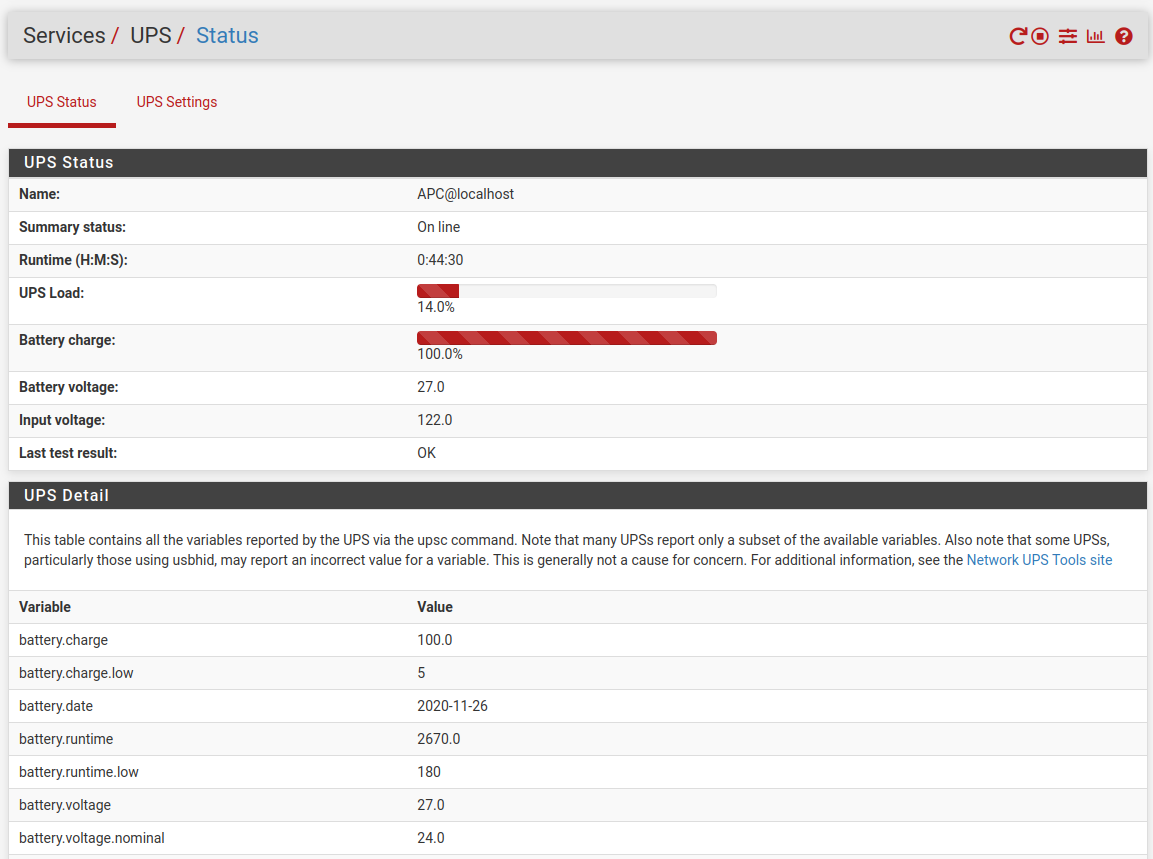 After installation, configure the package at Services > UPS.
Troubleshooting¶
If NUT will not start after configuration, it may be due to incorrect settings. The package GUI is unable to validate combinations of settings to ensure they are viable. Check the System log from the GUI from Status > System Logs for log entries starting with nut:. The culprit is likely explained there, such as selecting a cable for a driver type that does not need (nor permit) the cable selection.
If the system log does not offer adequate information, for example if it prints a generic error such as:
nut: Service failed to start: check configuration



Log in via SSH and choose option 8 and run the following command:
/usr/local/etc/rc.d/nut.sh start



Configuration errors will be displayed in the output if any are found.