How to Sign Up for a Support Subscription¶
Requirements¶
The device must be on a recent version of pfSense® Plus software to be eligible for a Professional or Enterprise support subscription.

Provide the Netgate Device ID (NDI) from the dashboard of the firewall GUI.

The firewall GUI displays the NDI in the System Information Dashboard widget as shown in the following example: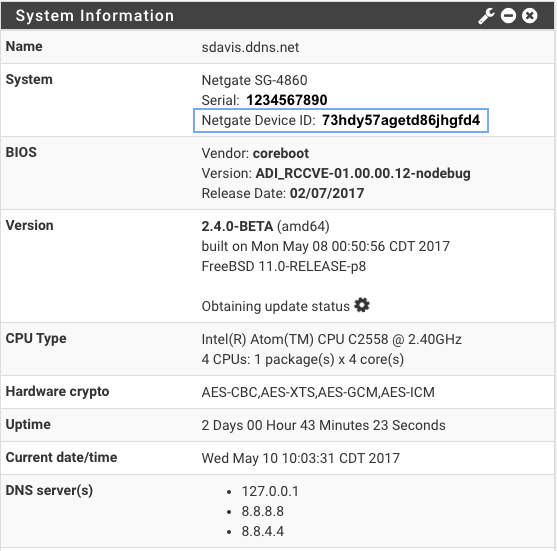 Note
On devices purchased from Netgate, the NDI can also be found on the label on the bottom or back of the system.
Sign Up Instructions¶
Copy and paste the Netgate Device ID (NDI) into the appropriate field on the purchase page, select the term of the subscription (1, 2, or 3 years), and Add to Cart.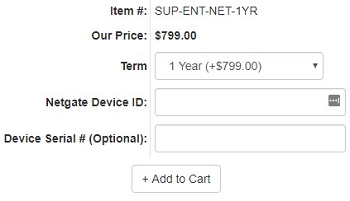 Warning
Failure to enter correct NDI in this field will result in Netgate being unable to validate the support subscription on the device. Do not use the NDI from the example photo above.
Support is offered on a per-install basis. Netgate requires a separate support subscription for each firewall that needs support. To purchase a support subscription for more than one unit, please click on the Continue Shopping button and repeat the above process.
For assistance with purchasing software support for pfSense® Plus software, please e-mail sales@netgate.com.