Netgate 2100 Wall Mount¶
The Netgate 2100 has built in wall-mount keyholes on the bottom of the appliance. This page provides an overview and a PDF template for attaching the system to the wall.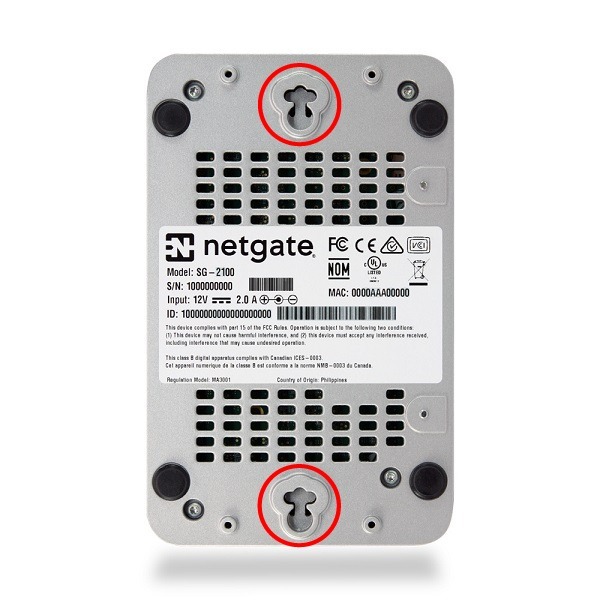 The Netgate 2100 can be mounted vertically or horizontally. If mounted horizontally, the ports and cables should face up to reduce the pull from the weight of the cables on the ports. Click on the button below to download the Wall Mount Template.
Netgate 2100 Wall Mount Template PDF
Print the template out at 100% Scale for it to be accurate.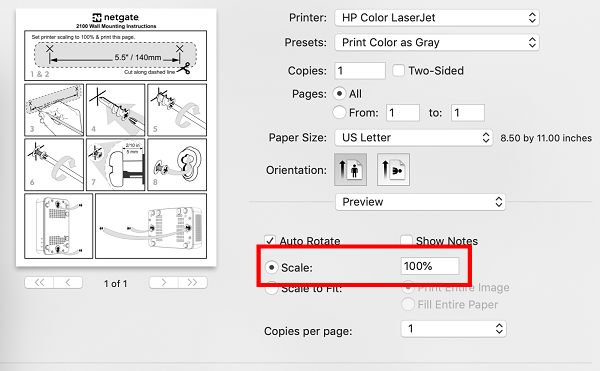 Note
The 100% Scale setting varies by printer manufacturer and model.
Verify the distance between holes is 5.5 inches or 140 mm (14 cm) before placing the anchors in the wall.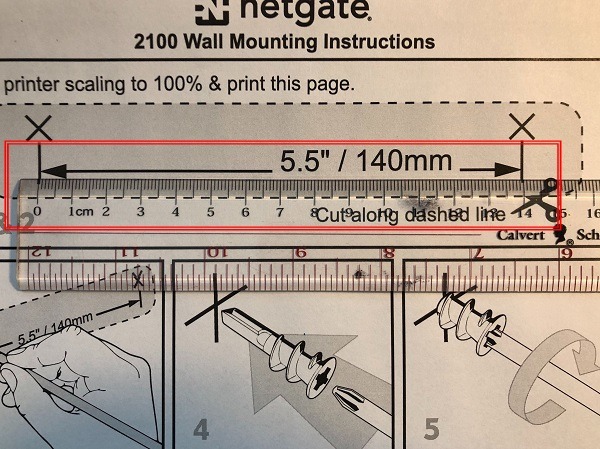 Follow the pictured instructions on the PDF to complete the wall mount installation.