Hardware Overview¶
1U Rack Mount Design¶
The Netgate 8200 Secure Router was designed with rack mounting in mind and comes pre-assembled in a 1U rack mount configuration. The device can safely be mounted directly above another device in a rack, such as for an HA configuration.

Note
Parts are included in the box to convert it into a desktop configuration, but this guide assumes the device remains in its rack mount configuration.
Active Cooling¶
The Netgate 8200 Secure Router has an actively controlled cooling fan integrated into the chassis baseplate. The fan automatically adjusts its speed based on the temperature of the device, which allows the unit to remain uncharacteristically quiet for such a powerful 1U system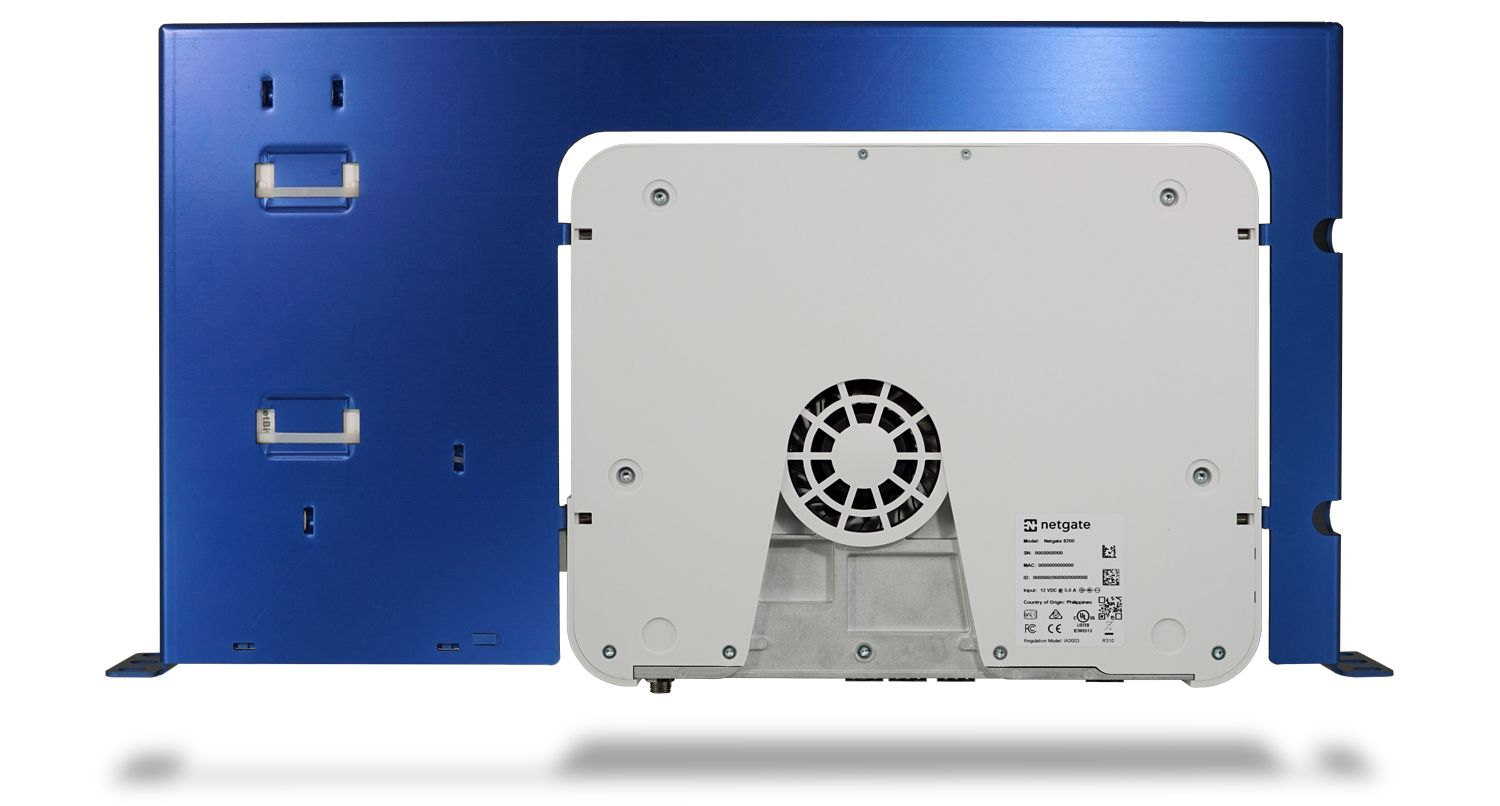 Note
The fan will continue to run at a low idle speed of 560 RPM when the Netgate 8200 is powered off. Components may still be hot for some time after shutdown and the airflow from the fan brings their temperature down. The fan will stop if the CPU temperature falls below 5C (41F).
Warning
Do not block the portion of the fan intake under the network ports. The bottom of the unit can be placed on top of another device so long as the fan intake under the network ports can pull in air unobstructed.
Available Storage¶
The Netgate 8200 Secure Router is available only in a MAX style configuration with an NVMe SSD for storage. This model does not have built-in eMMC storage.